Snowdrop Cotton Silk Plazzo Dress Material Set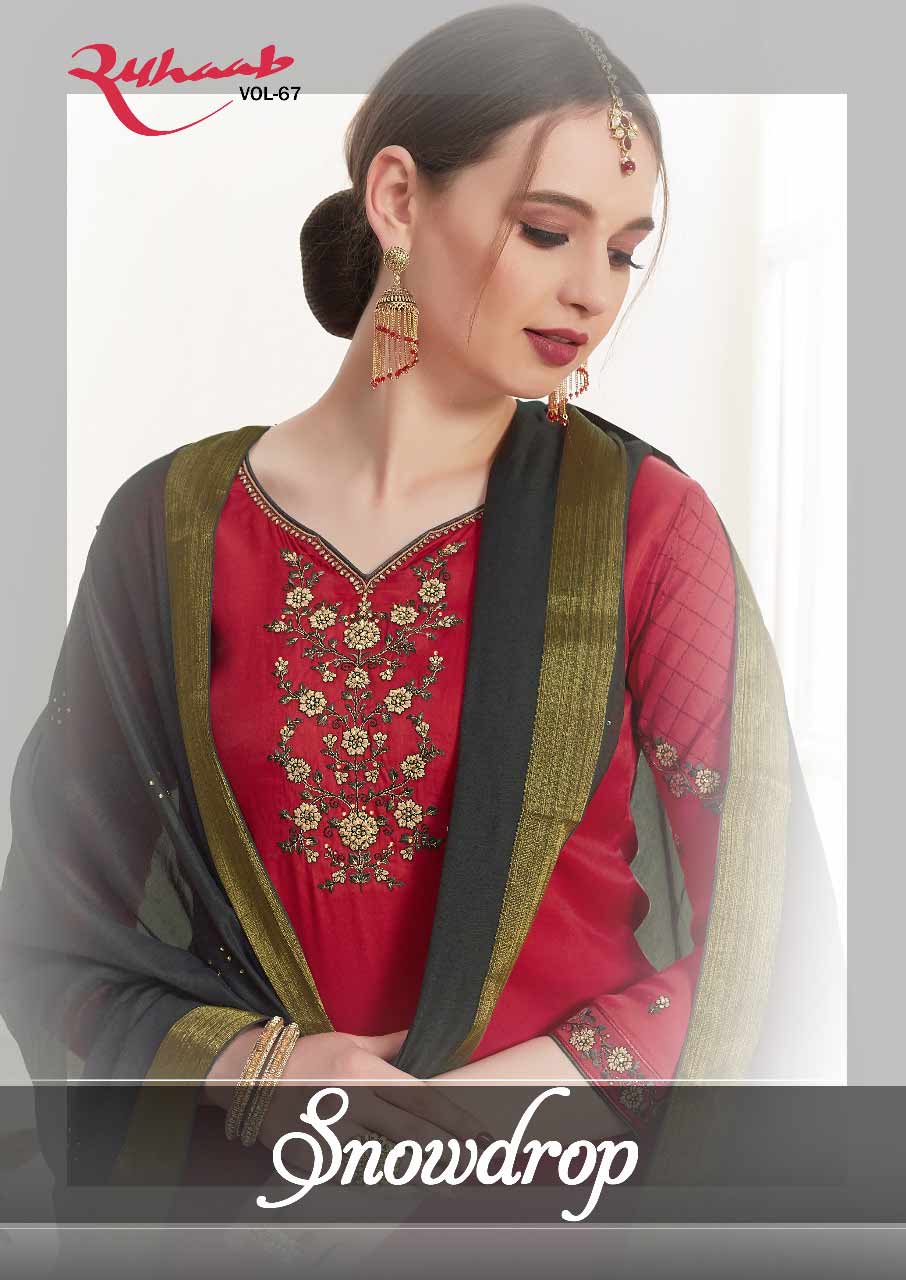 | | |
| --- | --- |
| Catalog Name | Snowdrop |
| Pcs | 6 |
| Avg. Price | 890 |
| Full Catalog Price | 5340 |
| Size | Un-Stitch |
| Fabric | Top-Cotton silk heavy embroidery on neck and sleeves Cut-3.50 mts Bottom-jaam satin prt Dupatta-jacquard pallu dyed with hand work |
| Availability | Ready To Ship |
| GST | GST will be Extra. |
Snowdrop Cotton Silk Plazzo Dress Material Set. Formal Wear b2b Dress Material Supplier. Palazzo Dress Material has occupied an exceptional status in modern women's wardrobe. Our skilled designers have created digital printed Dress Material.
Enhance your punter's glamorous chic with Indian ethnic dresses that is fascinated with detail zari , sequin and thread work. We are commited from designing to production that only the finest end up in the hands of your customer.
Catlog name - SNOWDROP.
Top-Cotton silk heavy embroidery on neck and sleeves
Cut-3.50 mts
Bottom-jaam satin prt
Dupatta-jacquard pallu dyed with hand work