S4u Glamour Exclusive Silk Long Dupatta Gown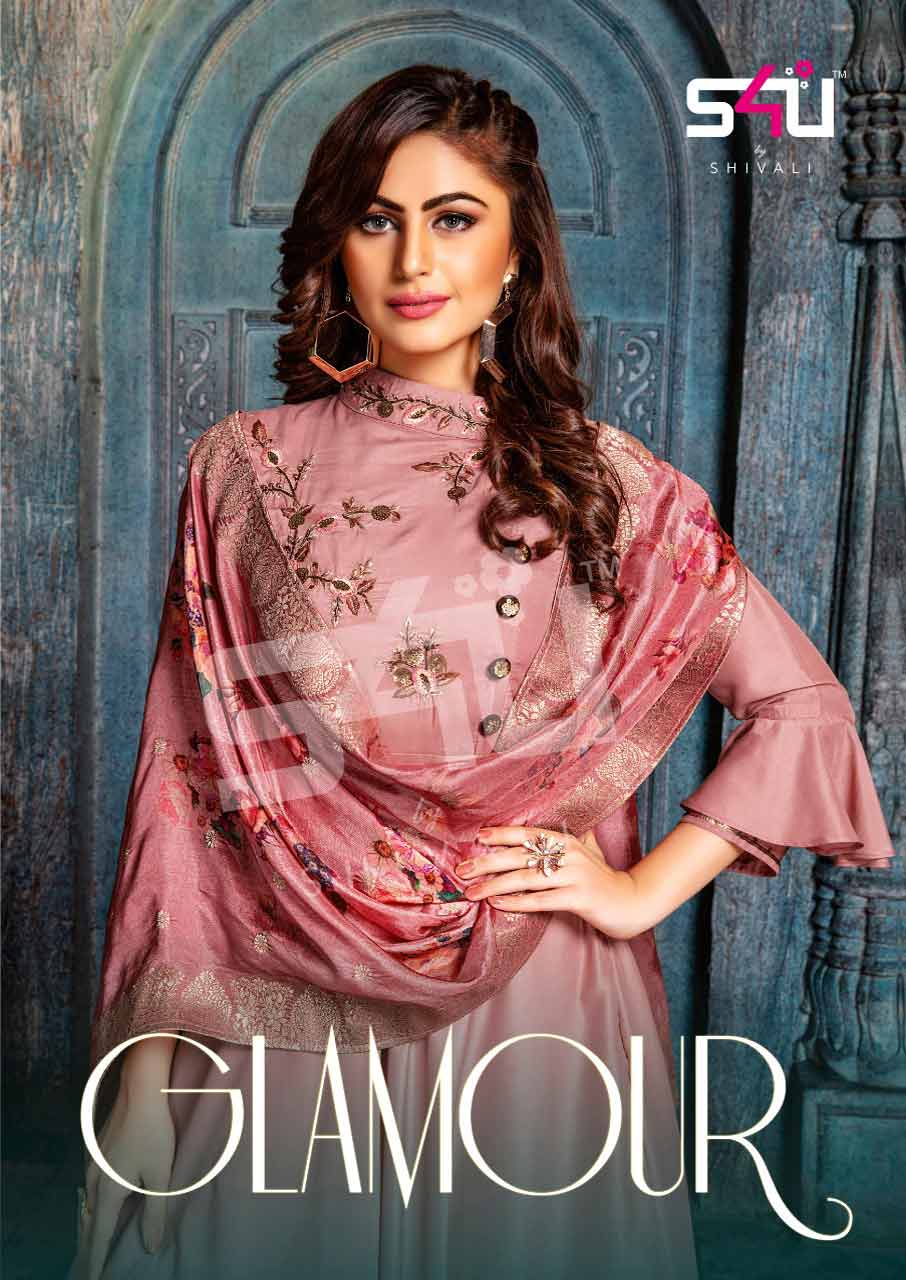 | | |
| --- | --- |
| Catalog Name | Glamour |
| Pcs | 6 |
| Avg. Price | 1975 |
| Full Catalog Price | 11850 |
| Size | L, XL, XXL |
| Fabric | Top Fabric – Muslin Silk, Glory Silk & Linen Satin Silk length – 56-57 " Dupatta – Pure Viscose Dola Banarasi Jacquard – 2.30 mts |
| Availability | On Booking |
| GST | GST will be Extra. |
S4u Glamour Exclusive Silk Long Gown With Banarasi Dola Dupatta. Established as Wholesale clothing supplier for decades we have redefined the customary Indian attire to something that can give woman of any age group simple yet stylish look. Our traditional stylish designer rayon full stitch long ethnic kurti are curved out of quality fabric and extraordinarily tailored.
Festive Launch!!
Glamour from S4U by Shivali is an exquisite combination of rich banarasi dupattas & lavish anarkalis , gleaming with gold embroideries.
Pick one of these for making an everlasting style statement!
No. Of designs : 6
Sizes: L-XL-2XL

Top Fabric – Muslin Silk, Glory Silk & Linen Satin Silk length – 56-57 " hai
Dupatta – Pure Viscose Dola Banarasi Jacquard – 2.30 mts
Dispatching in 2 days.
GST 5%