Punjaban Plazo Poonam Designer Masline Work Kurti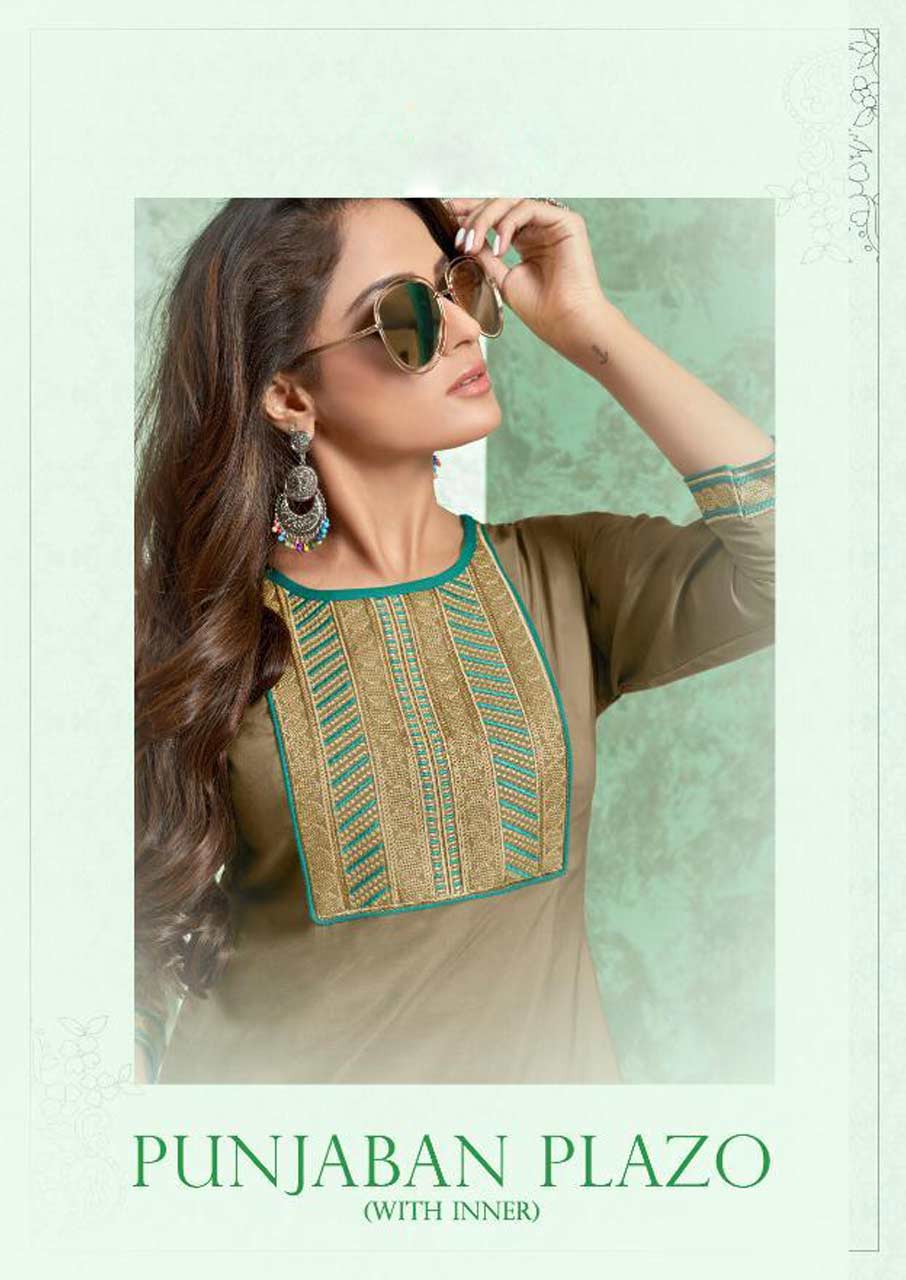 | | |
| --- | --- |
| Catalog Name | Punjaban Plazo |
| Pcs | 8 |
| Avg. Price | 750 |
| Full Catalog Price | 6000 |
| Size | S,M,L,XL,XXL,3xl,4xl,5xl |
| Fabric | Top (kurti) - Pure Masline Work, Full inner - Dual santoon, Plazo - Pure Rayon with Foil. |
| Availability | On Booking |
| GST | GST will be Extra. |
Punjaban Plazo Poonam Designer Masline Work Kurti. Straight Kurti with Palazzo Bottom and Inner.Latest catalog set collection usually launched monthly basis. We notified about the launch of new festival wear kurti for girls through your desire mode of communication.
We ensure standard packaging. Though we choose the fastest and safest mode for delivery of consignment but the delay may caused due to some unavoidable circumstances.
We are louching Our New Kurti Catalog with Bigger Size.
Punjaban plazo Catalog Name

Top (kurti) - Pure Masline Work.

Full inner - Dual santoon.
Plazo - Pure Rayon with Foil.

Size : S,M,L,XL,XXL,3xl,4xl,5xl
Total design------8 pcs.