Nari Vol-10 Rijiya Trends Embroidery Kurti Manufacturer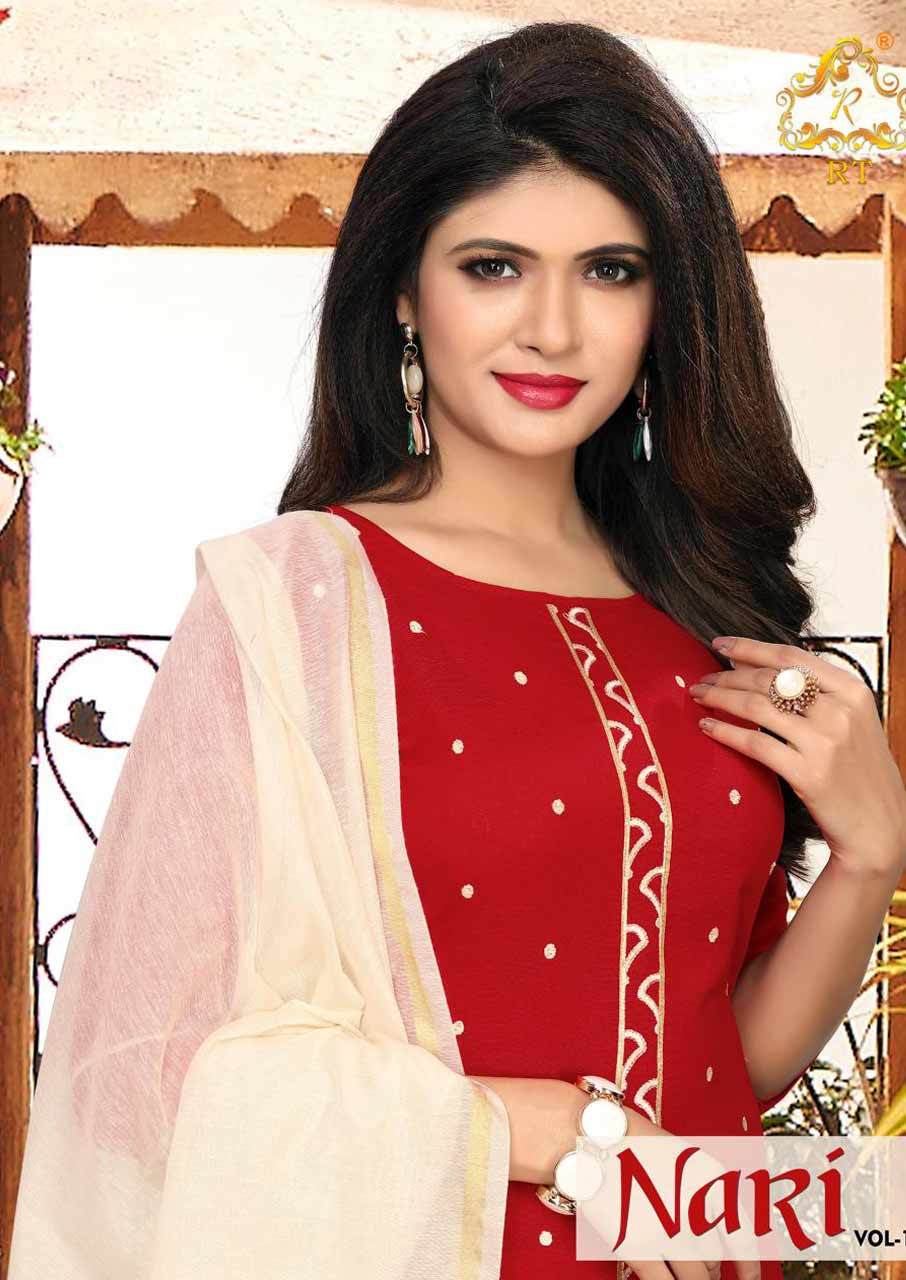 | | |
| --- | --- |
| Catalog Name | Nari Vol-10 |
| Pcs | 5 |
| Avg. Price | 555 |
| Full Catalog Price | 2775 |
| Size | M(38), L(40), XL(42), XXL(44), 3XL(46) and Length : 46"+ |
| Fabric | Premium quality Cotton Flex and Duppatta: Banarasi, Pattern : Embroidery work |
| Availability | On Booking |
| GST | GST will be Extra. |
Nari Vol-10 Rijiya Trends Embroidery Kurti Manufacturer.Premium quality Cotton Flex Kurti with Banarasi Dupatta Collection.Visit online website of kurti leading manufacturer and don't hesitate to let us know your choice.
Contact us through whatsapp or mail us for any specific design requirement.Our fashion following always love to have sizzling attire in their wardrobe.
Catalogue Name: RT "NARI Vol-10"
Designs : 5 pcs.

Fabric : Premium quality Cotton

FlexDuppatta: Banarasi
Pattern : Embroidery work
Length : 46"+
Size : M(38), L(40), XL(42), XXL(44), 3XL(46)