Mansi Fashion Zoya Pant Style Kurti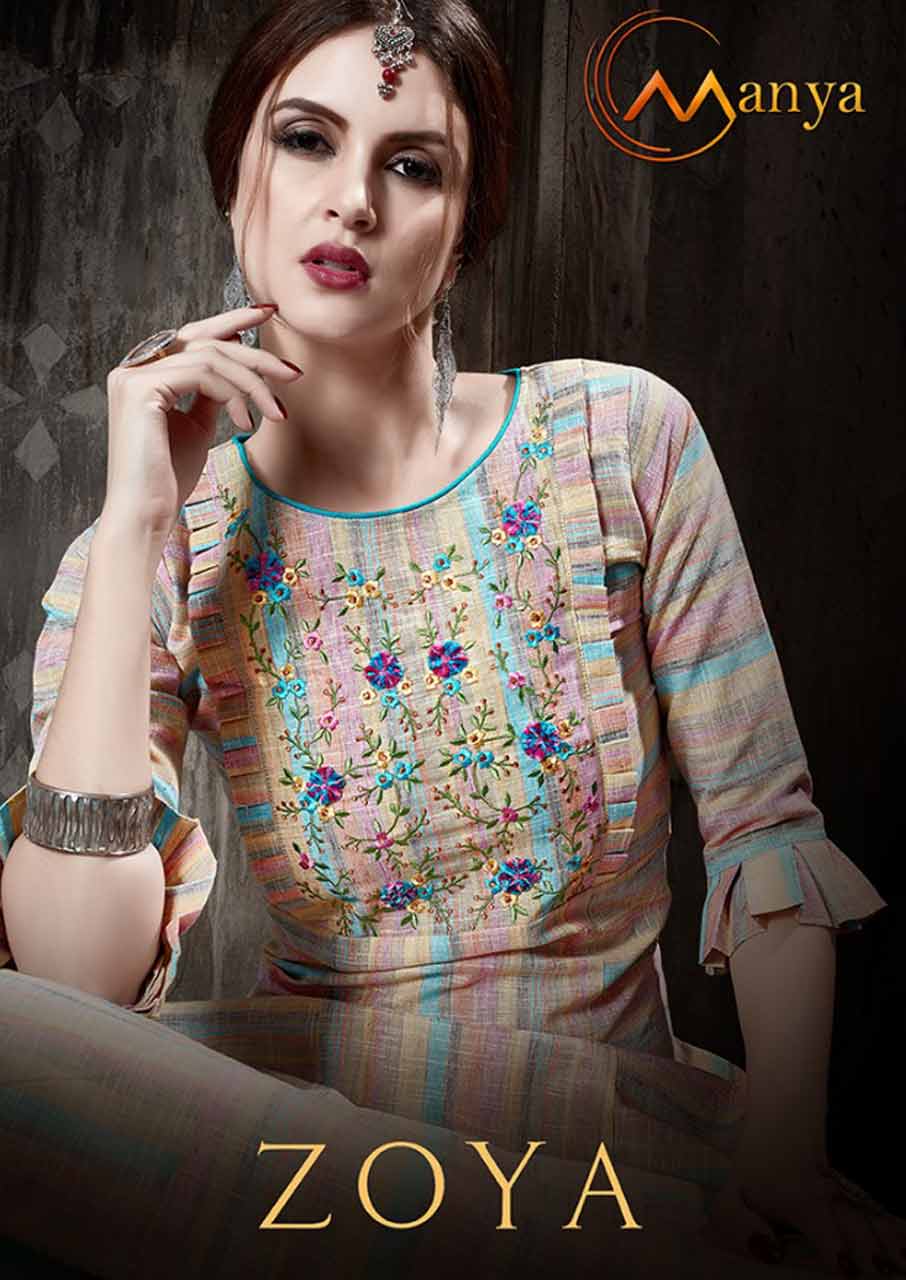 | | |
| --- | --- |
| Catalog Name | Zoya |
| Pcs | 6 |
| Avg. Price | 750 |
| Full Catalog Price | 4500 |
| Size | L,XL,2XL And LENGTH :- 47 INCH |
| Fabric | SOFT HANDLOOM COTTON PATTERN:- STRAIGHT CUT KURTI WITH PENT SPEC TOP. :- FANCY PATTERN & EMBROIDERY WORK. BOTTOM :- SLUBBY RAYON |
| Availability | Ready To Ship |
| GST | GST will be Extra. |
Mansi Fashion Zoya Pant Style Kurti. Soft Handloom Cotton Straight Kurti with Pant Botton and Embroidery Work. As kurti distributor in Surat our image is recognizable among distinguish whole seller, manufacturer and exporter.
Let your customer taste the luxurious feel and gorgeous appearance. We are effortful for exquisite appearance. When your customers are bore of wearing same type of dressed and try to go little bold Front slit kurta could be a perfect choice.
CATLOUUGE :-
ZOYA
FABRIC :-SOFT HANDLOOM COTTON

PATTERN:- STRAIGHT CUT KURTI WITH PENT

SPEC TOP. :- FANCY PATTERN & EMBROIDERY WORK.

BOTTOM :- SLUBBY RAYON

LENGTH :- 47 INCH.

DESIGNS :-1126 TO 1131

SIZES :- L,XL,2XL