---
#1. For casual wear this mix of orange and pink appearance elegant. The peculiar complex work on adds up to the beauty of this Chanderi cotton dress material. Add matching semi-precious jewelry along with the pair of a combine of golden sandals to complete the look.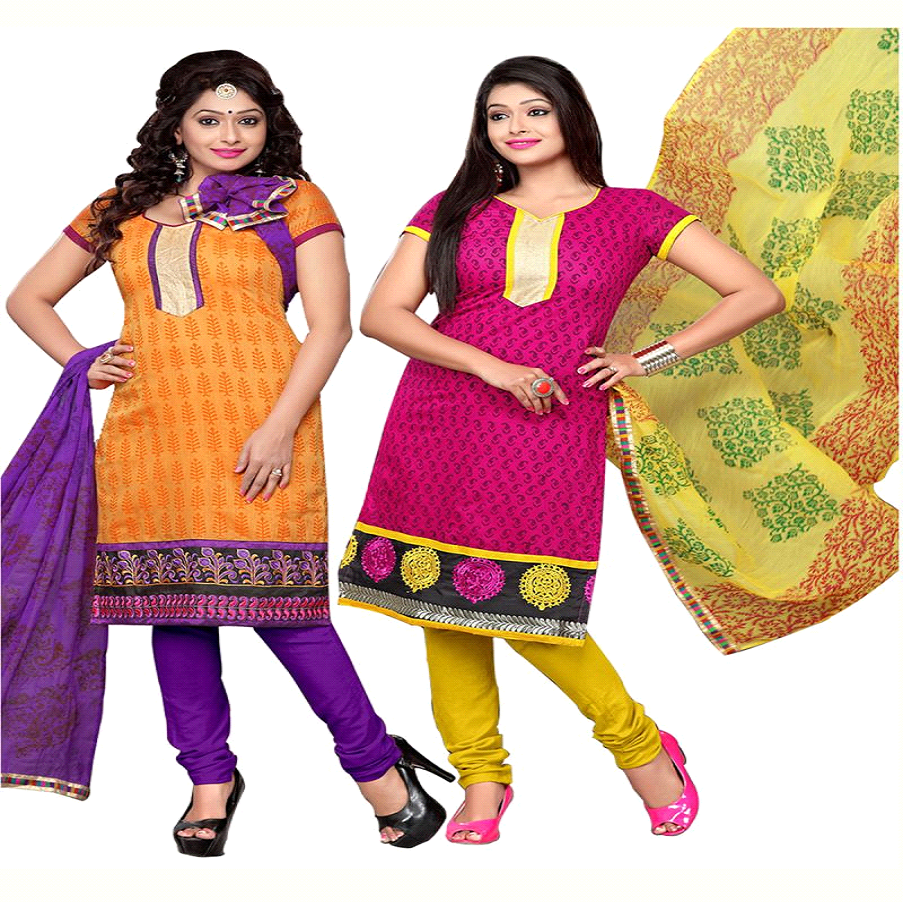 #2. the mix of green and orange with alternative matching shades appear nice in almost all morning functions, whether it is a puja or a marriage ceremony, with the fashionable border make it appear all more attractive-- an ideal choice.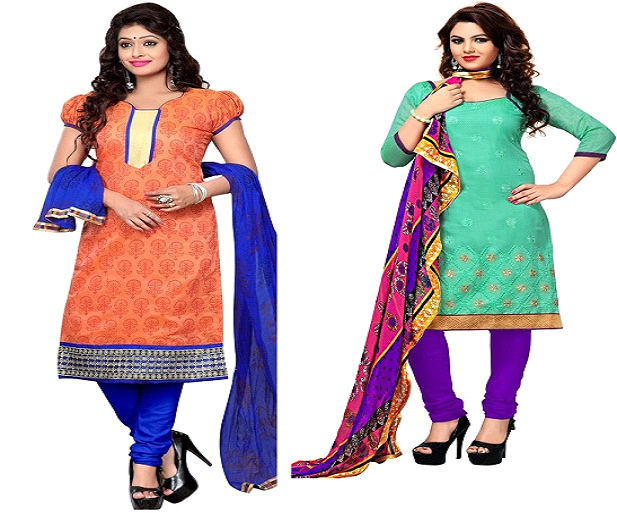 #3. This green & blue color embroidered chanderi combo dress material may be a mixture of simplicity and class. It is adaptable and may be worn at both traditional events and parties.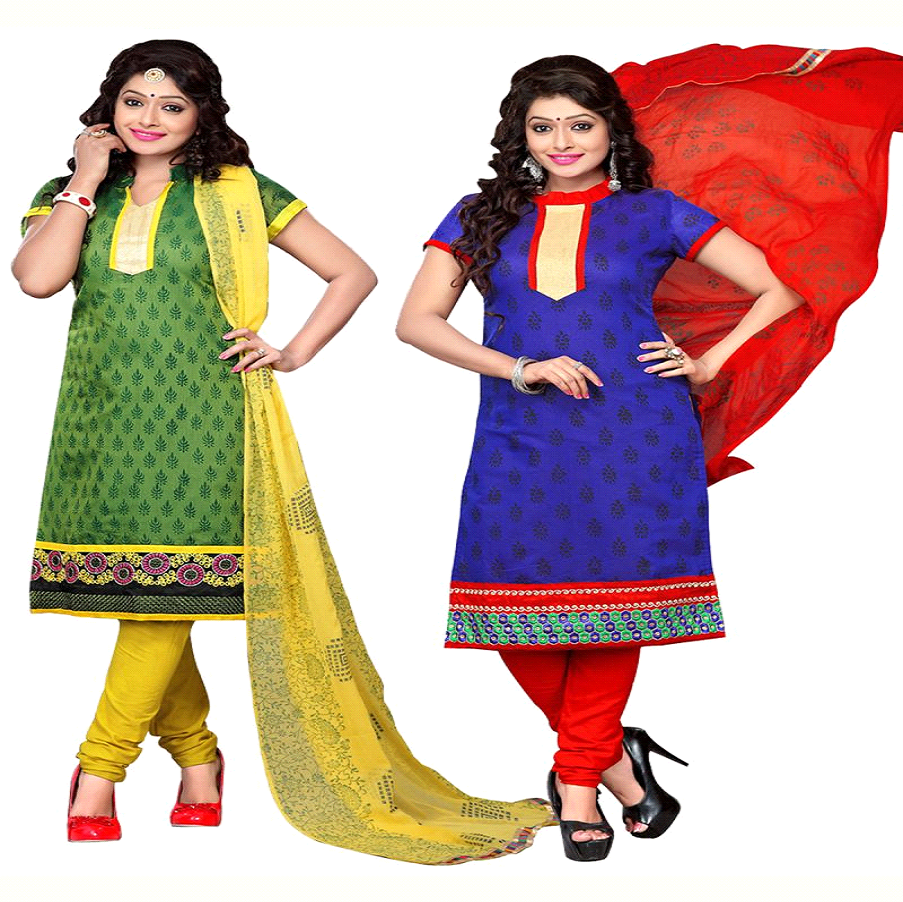 # 4. Colors provide completely different effects in numerous combinations. So, before deciding the color of the dress we must always take into account the combinations. this combination of violet and beige has been designated very carefully so it goes well with each woman no matter their skin colors.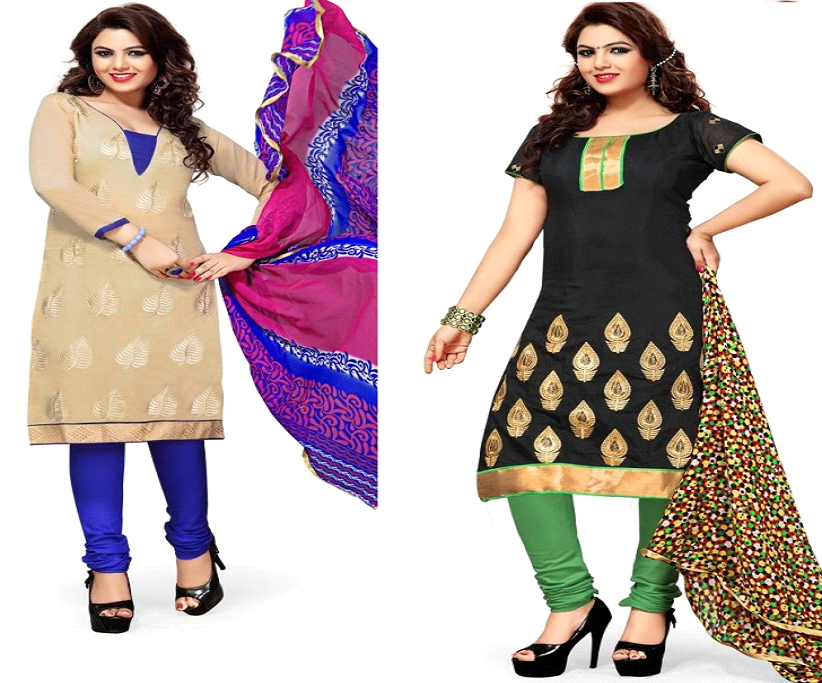 #5. this mix of red and yellow has continuously been adorned by each conservative and classy women for ages. The mix on chanderi cloth appear sensible on the rack and appears sensible against your skin, as well. This is often a basic, no-peplum, Can't-go-wrong combination of chanderi dress materials.