Fashion Gali Rayon Lining Kurti Apparels Supplier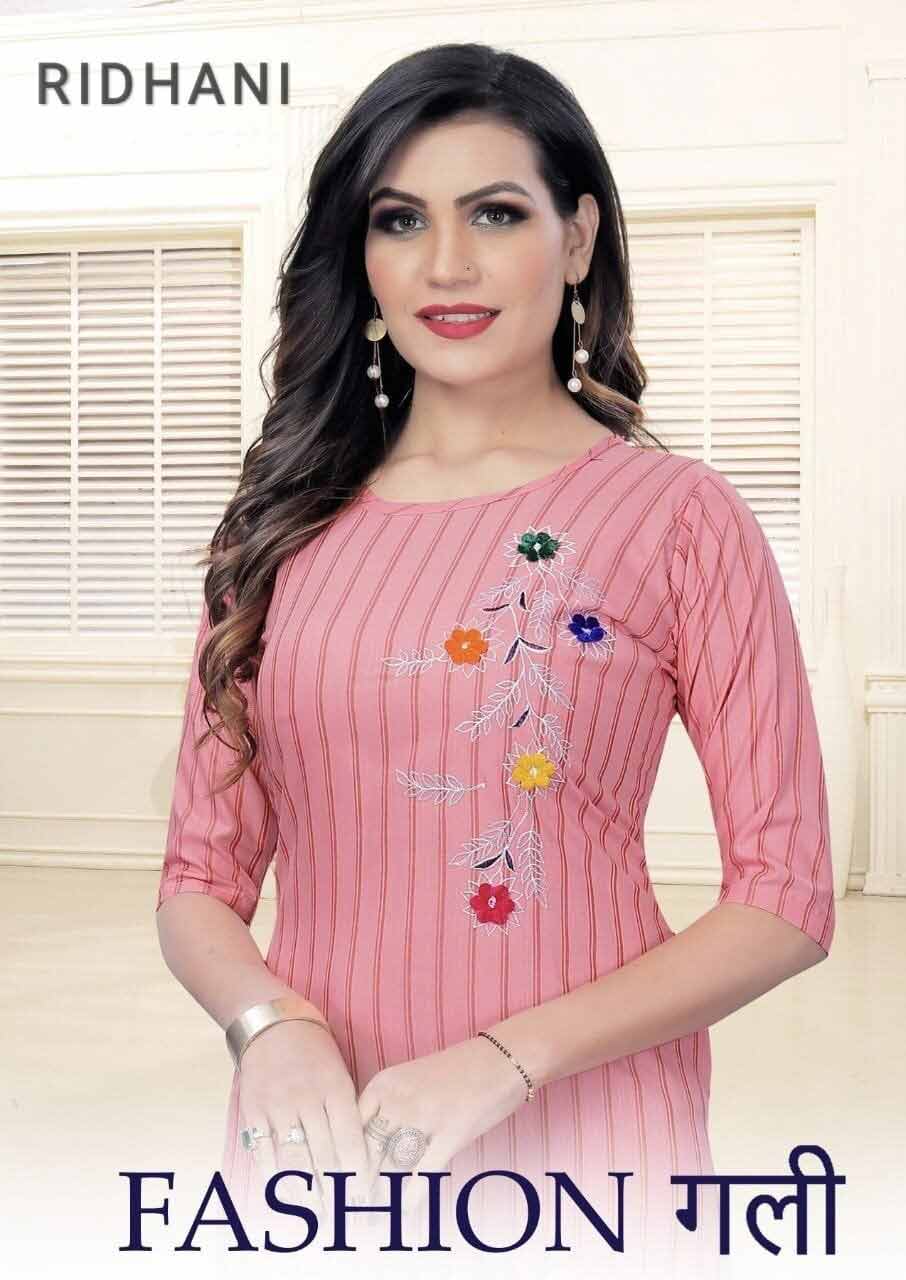 | | |
| --- | --- |
| Catalog Name | Fashion Gali |
| Pcs | 5 |
| Avg. Price | 355 |
| Full Catalog Price | 1775 |
| Size | M(38),L(40),XL(42),XXL(44) |
| Fabric | 14 kg Rayon Lining Work:Embroidery hand Work |
| Availability | Ready To Ship |
| GST | GST will be Extra. |
Fashion Gali Rayon Lining Kurti Apparels Supplier. Indian Kurti Catalogue Manufacturer. Our peers and realm in crafting kurtis wholesale collection with premium quality fabric make us stand at the front of the top kurti wholesaler.
Each and every piece of straight cut kurti collection is carefully adorned with exclusive design, print, and perfect tailoring. We have professional online service team to make sure we can get back to you to answer your quarry.
Catalog : Fashion Gali
Design : 5
Fabric : 14 kg Rayon Lining
Quality : Havy premium
Work:Embroidery hand Work
Top length: 46"
Size : M(38),L(40),XL(42),XXL(44)