Mufflers Stoles Wholesale Designer Dupatta Set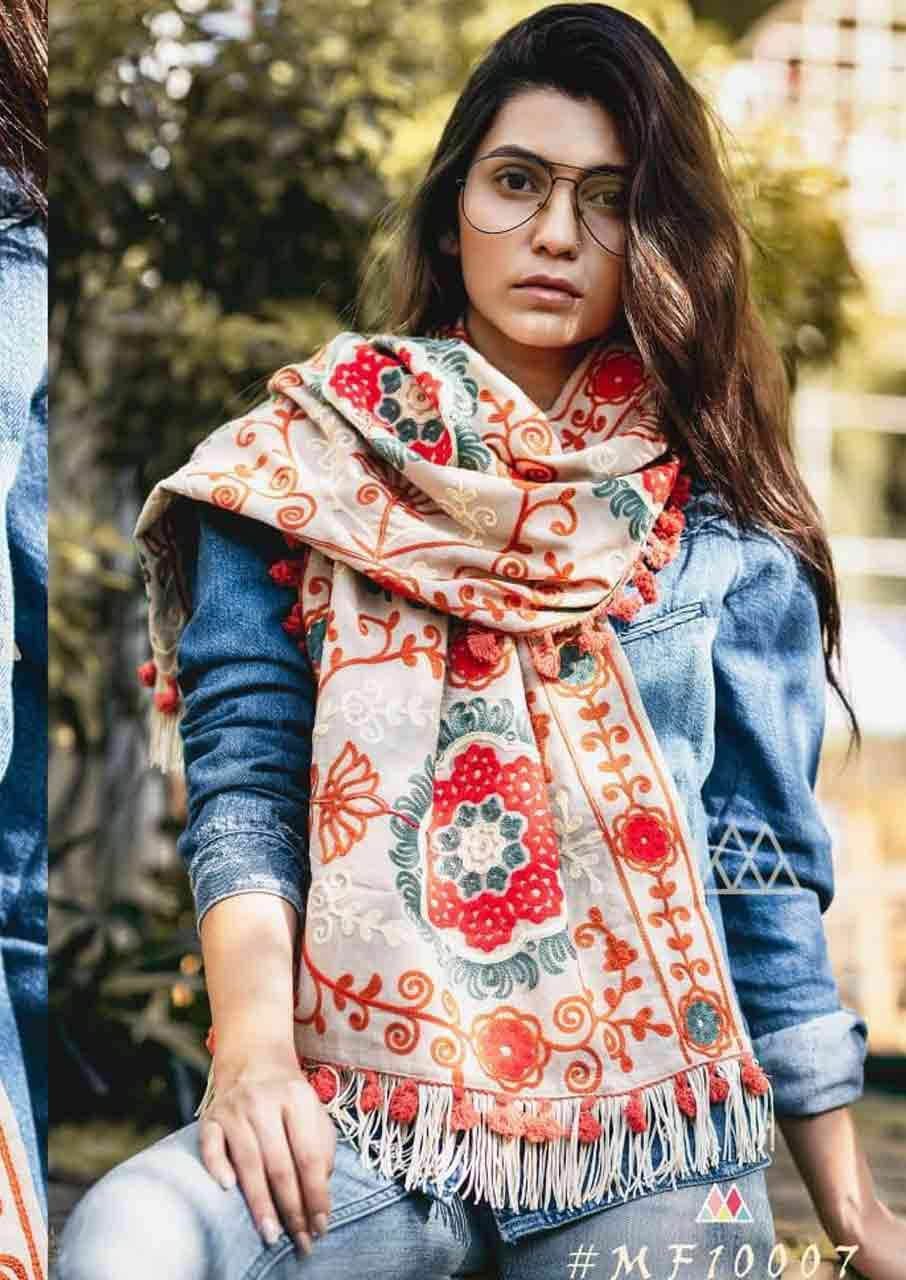 | | |
| --- | --- |
| Catalog Name | Mufflers |
| Pcs | 10 |
| Avg. Price | 530 |
| Full Catalog Price | 5300 |
| Size | Un-Stitch and 60" length by 19" width |
| Fabric | 100% khadi with 100% warm woollen embroidery |
| Availability | Ready To Ship |
| GST | GST will be Extra. |
Mufflers Stoles Wholesale Designer Dupatta Set. Wholesale Handwork Dupatta Set Manufacture Suplier. Keeping this in mind leading salwar suit traders and exporter online woman clothing store update their catalogue.
Leading Dupatta supplier helix india tends to provide retail outlet with most exclusive and designer women apparel at whole sale price.
Mufflers decorated with long woollen laces and pompom laces. The intricate big motif heavy embroidery design makes it unique and a complete handicraft product.
Fabric

100% khadi with 100% warm woollen embroidery
Dimensions

60" length by 19" width
Laces will increase the length accordingly