Riddhi Kothari Design jam Satin Embroidery Dress Material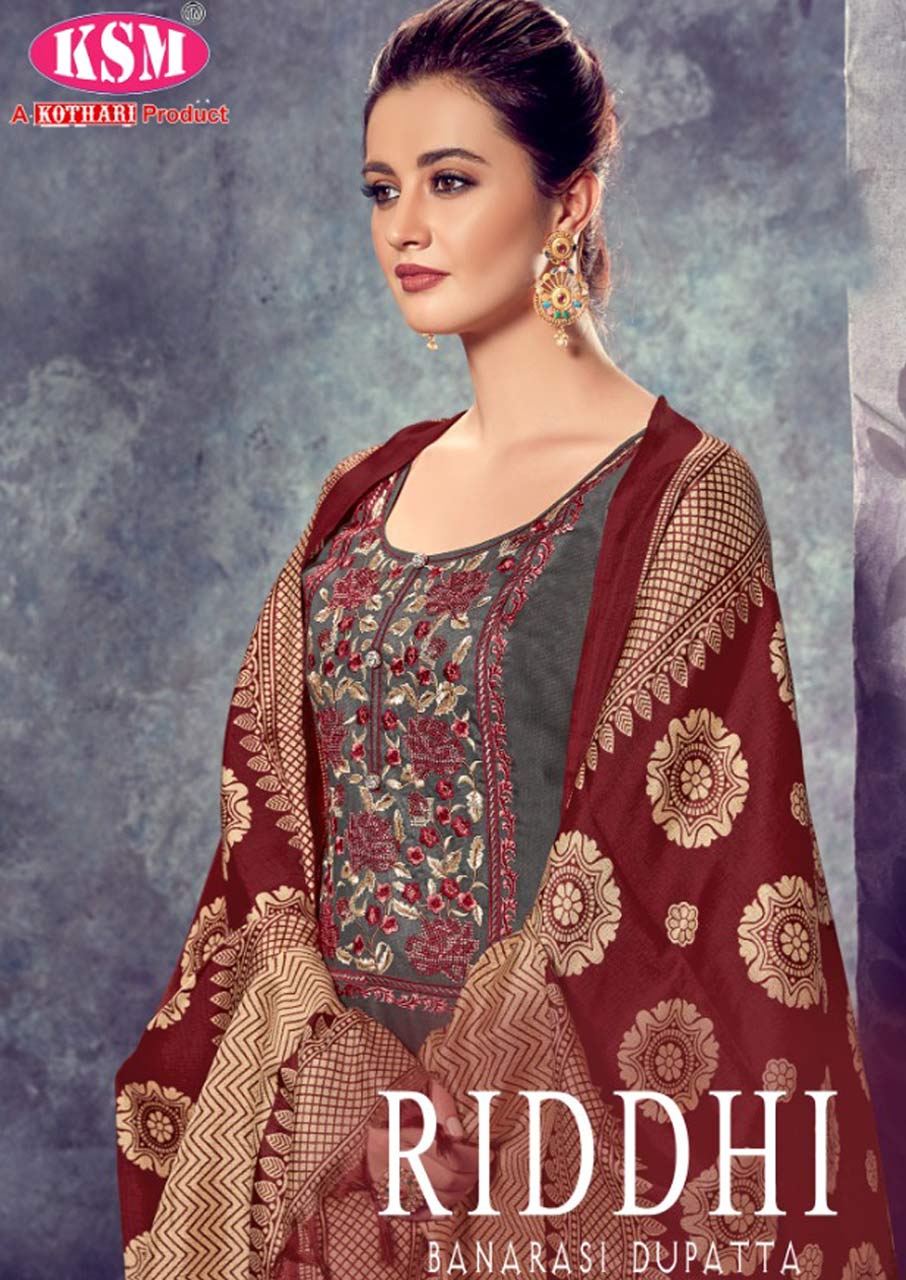 | | |
| --- | --- |
| Catalog Name | Riddhi |
| Pcs | 8 |
| Avg. Price | 612 |
| Full Catalog Price | 4896 |
| Size | Un-Stitched |
| Fabric | Ꭲop : Pure Jam Satin Print with beautiful designer Neck Cut 2.50 mtr app, Bottom : Semi Cambric Cut 3.00 Mtr. app, Dupatta : Beautiful Banarasi Dupatta With Gathi work Cut 2.30 app. |
| Availability | Ready to Ship |
| GST | GST will be Extra. |
Riddhi Kothari Design jam Satin Embroidery Dress Material. Un-Stitched Dress Materials with Semi Cambric Bottom and Banarasi Dupatta. Being Leading Dress Materials exporters and manufacturers in surat.
our ranges are selling handwork dress materials on wholesale in comfortable fabrics like cotton, crepe and georgette for everyday wear and little fancier and costlier fabrics like patiyala dresses, crepe jacquard dress material .
We keep updating our latest dress material catalogs which are unique, trendy and durable.
Details :
•Suits: 8 pcs CATLOGUE
•Ꭲop
PURE JAM SATIN PRINT WITH beautiful designer NECK Cut 2.50 mtr app
•Bottom
SEMI CAMRIC CUT 3.00 Mtr. app
• Dupatta
BEAUTIFULLY BANARASI DUPTTA With GATHI WORK
CUT 2.30 app.
Special Pouch packing
Free Leather bag