Falak Aari Work Wholesale Dress Material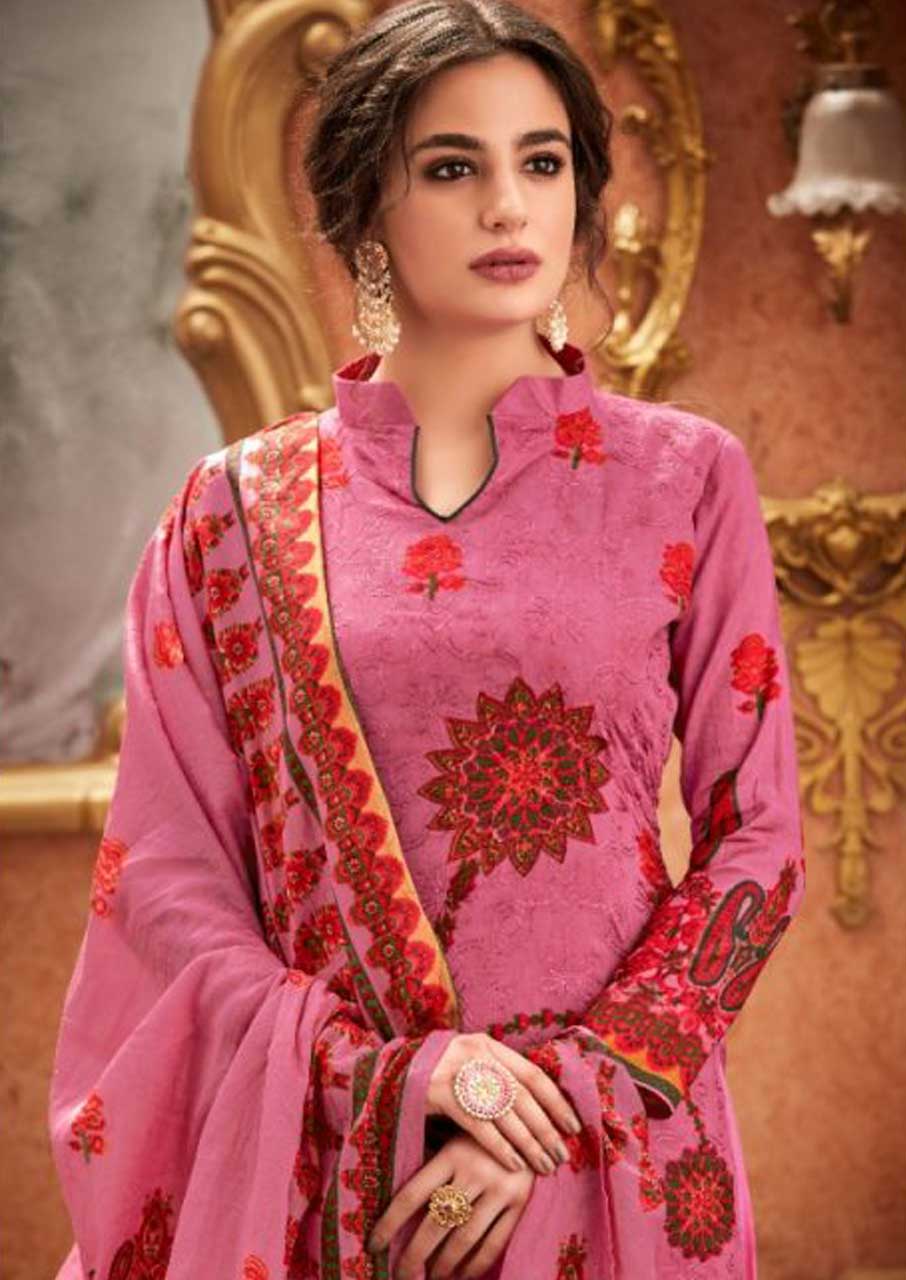 | | |
| --- | --- |
| Catalog Name | Falak |
| Pcs | 8 |
| Avg. Price | 675 |
| Full Catalog Price | 5400 |
| Size | Top-2.50 mtrs , Dupatta-2.25mtr , Bottom-2.80 mtrs |
| Fabric | Top: 100% Pure Satin Cotton Digital Print with Aari work (2.50 mtrs), Dupatta: Exclusive Mal Cotton printed. (2.25mtr), Bottom: pure cotton (2.80 mtrs) |
| Availability | On Booking |
| GST | GST will be Extra. |
Falak Aari Work Wholesale Dress Material. Levisha Satin Cotton Digital Print Dresses with Exclusive Mal Cotton printed Dupatta. Our full catalog set of dress material fabricated with pure georgette comes in attractive layers with impressive dupatta.

Thus we are one of the favourite brand of all ages women. Our daily wear cotton and Patiala suit in wholesale catalogue set are range from low to high with attractive discount. The more the order quantity the cheaper the price.
"FALAK"

...pure Satin Cotton..
With Aari work
Exclusive Festive Collection

Top: 100% Pure Satin Cotton Digital Print with Aari work (2.50 mtrs).
Dupatta: Exclusive Mal Cotton printed. (2.25mtr)

Bottom: pure cotton (2.80 mtrs)

Pcs: super 8