Bournville Vol-2 Foil Print Wholesale Gown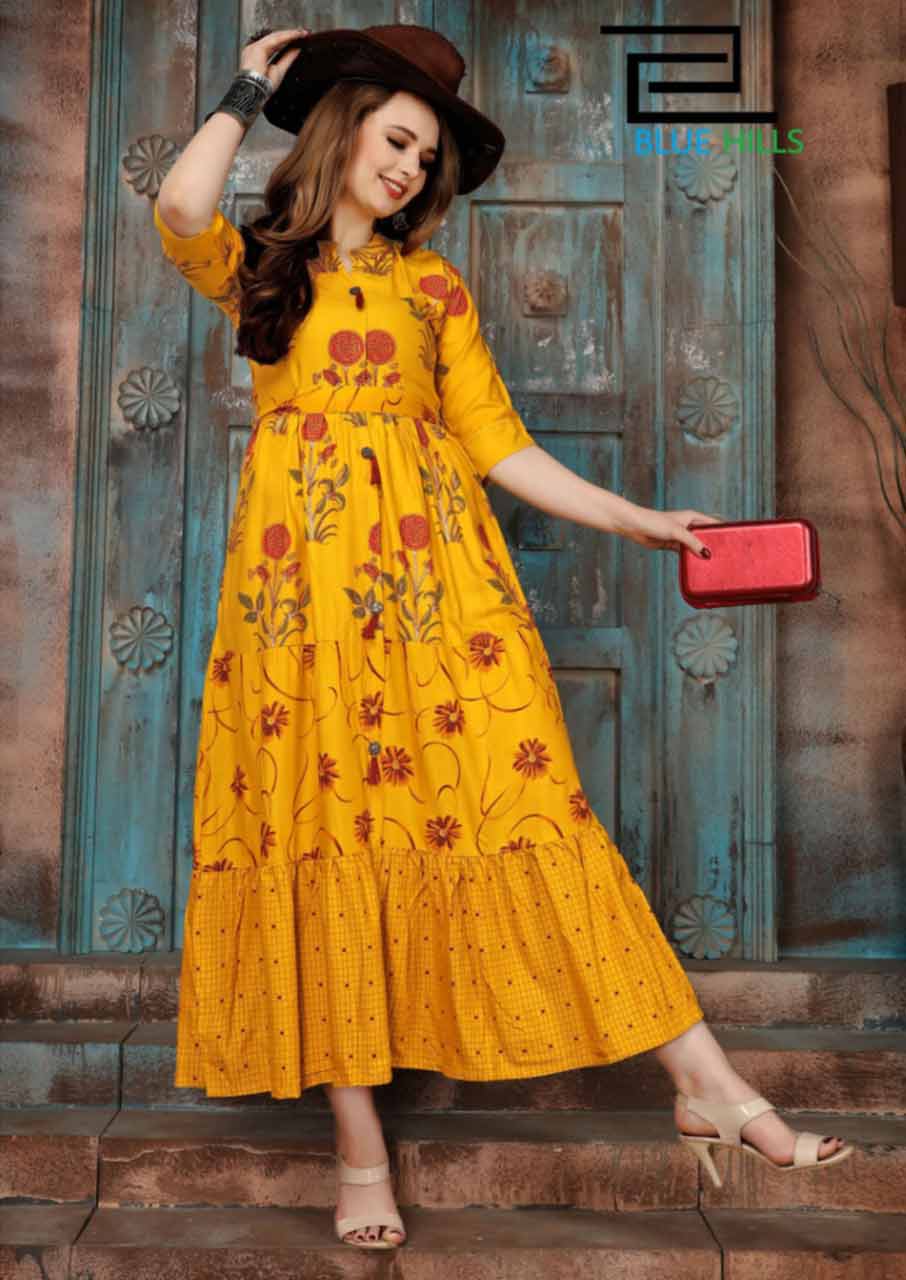 | | |
| --- | --- |
| Catalog Name | Bournville Vol-2 |
| Pcs | 10 |
| Avg. Price | 600 |
| Full Catalog Price | 6000 |
| Size | M: 38", L: 40", XL : 42", 2XL: 44", 3XL: 46", 4XL: 48", 5XL: 50" And Height : 52" |
| Fabric | Heavy Rayon With Multi Colour Foil Print |
| Availability | Ready To Ship |
| GST | GST will be Extra. |
Bournville Vol-2 Foil Print Wholesale Gown. Veefab India Rayon Print Gown Manufacturer. We are the gown supplier for reseller deals in casual, flared or designer gowns. So that we ensure immediate delivery, of fancy cutwork gown set especially during festive season. We also customize product as per requirement.
As a georgette gowns manufacturer we have in house enthusiastic designer team, skilled tailor and reputed raw material supplier network. These resources help us maintain competitive price for our muslin cotton gown catalog.
Catalog : Bournville Vol 2
Festival and Party Wear Long Gown With Fancy Sleeves

Fabric : Heavy Rayon With Multi Colour Foil Print

Size : M: 38", L: 40", XL : 42", 2XL: 44", 3XL: 46", 4XL: 48", 5XL: 50"

Height : 52"

Design - 10 piece